Previous Vlog (Day 1345) | Next Vlog (Day 1347)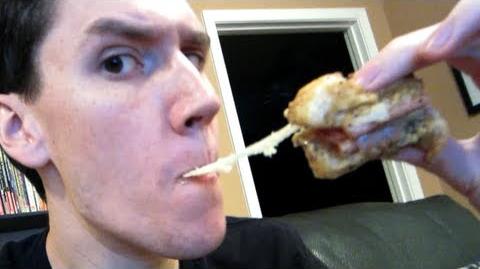 Locations
Edit
Stephen and Mal's Apartment
Stephen and Mal have baked ham and cheese sandwiches for dinner, which are significantly better than last time, since they used provolone instead of cheddar.  Stephen won't post the recipe for the sandwiches until they master it completely.  Stephen has spent most of the day working on the mail video, including composing some background music.  He makes himself a ham and cheese sandwich, but realizes that the mustard he used for the sandwich has been expired for a year.  As it turns out, the shelf life of mustard is actually much longer than indicated on the bottle.
Stephen: "Apparently mustard lasts forever... As long as 'forever' is one to three years."
Ad blocker interference detected!
Wikia is a free-to-use site that makes money from advertising. We have a modified experience for viewers using ad blockers

Wikia is not accessible if you've made further modifications. Remove the custom ad blocker rule(s) and the page will load as expected.