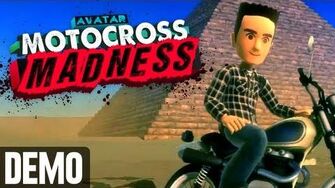 Previous Demo (The Wonderful 101) | Next Demo (Splinter Cell Conviction)
Motocross Madness is the eighty-fifth episode of Demo Fridays done by Stephen.
The main reason that Stephen elected to play this demo was to boost his morale after getting destroyed by Mal in Mario Kart.
Ad blocker interference detected!
Wikia is a free-to-use site that makes money from advertising. We have a modified experience for viewers using ad blockers

Wikia is not accessible if you've made further modifications. Remove the custom ad blocker rule(s) and the page will load as expected.