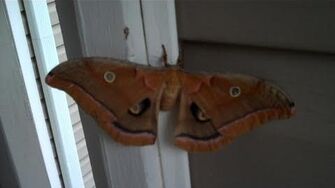 Previous Vlog (Day 613) | Next Vlog (Day 615)
Locations
Edit
Stephen & Mal's Apartment
Stephen's Car
More furniture assembly is the menu on today's vlog, and along with that...wait...is that Mothra from the movies? Also, the results of the Rocko picture contest arrive.
Rocko won second place in the picture contest, with the prize being a $50 gift card for Coastline Pet Supply. For the results of first and third place, click here.
When Stephen points out that the moth they encountered is Mothra, it refers to the titular character in the Godzilla franchise. The moth also seemed to be a giant silk moth which might also result in the reference.
Ad blocker interference detected!
Wikia is a free-to-use site that makes money from advertising. We have a modified experience for viewers using ad blockers

Wikia is not accessible if you've made further modifications. Remove the custom ad blocker rule(s) and the page will load as expected.