Previous Vlog (Day 1410) | Next Vlog (Day 1412)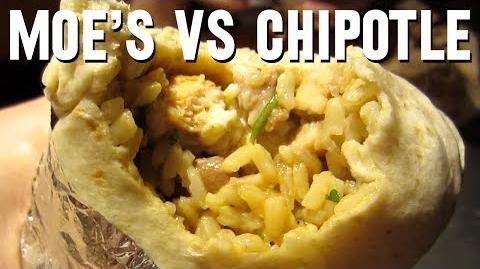 Locations
Edit
Stephen and Mal try out Chipotle (the local competition to Moe's) for a burrito dinner.  On the whole, the ingredients for Chipotle are better, but the portions are smaller.  Afterwards, they buy an insane amount of groceries for slow cooker meals.  Stephen also shows a logo for a local business that is essentially identical to the design of YouTube's logo.
Ad blocker interference detected!
Wikia is a free-to-use site that makes money from advertising. We have a modified experience for viewers using ad blockers

Wikia is not accessible if you've made further modifications. Remove the custom ad blocker rule(s) and the page will load as expected.