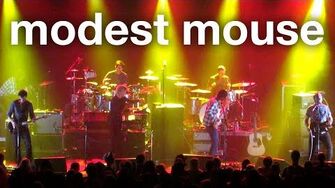 Previous Vlog (Day 1933) | Next Vlog (Day 1935)
"Float On" & "Coyotes" by Modest Mouse, Live in North Charleston, SC
Locations
Edit
Stephen's car
North Charleston Performing Arts Center
Stephen and Mal head out to North Charleston for a Modest Mouse concert! Compared to a They Might Be Giants concert, they both conclude that Modest Mouse is better on an album than in live shows.
Ad blocker interference detected!
Wikia is a free-to-use site that makes money from advertising. We have a modified experience for viewers using ad blockers

Wikia is not accessible if you've made further modifications. Remove the custom ad blocker rule(s) and the page will load as expected.