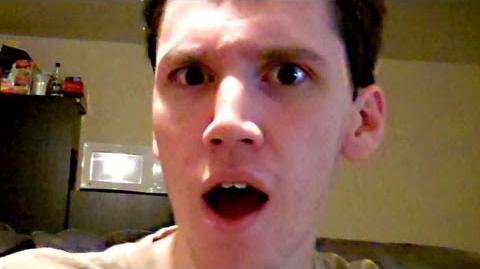 Previous Vlog (Day 749) | Next Vlog (Day 751)
Locations
Edit
Mallory comes home from work early because she is sick and she has chicken noodle soup. Stephen is inspired by her illness and creates the idea of medicinal chicken noodle soup that makes you feel better because it's chicken noodle soup but can also actually treat an illness. Stephen also says that he has videos prepared on StephenPlays channel until January 1st, 2012.
Stephen: "Guess who came home from work today early because they were ill? No, no, it wasn't me, I work at home, how could I come home from work? You guys..."
Ad blocker interference detected!
Wikia is a free-to-use site that makes money from advertising. We have a modified experience for viewers using ad blockers

Wikia is not accessible if you've made further modifications. Remove the custom ad blocker rule(s) and the page will load as expected.