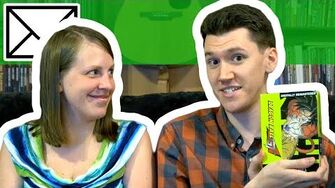 Previous Mail Episode (April 2016)
 |
Next Mail Episode (June 2016)
Mail Shown
Edit
Senders
Content
Erin (Featured Letter)
Anoka, MN
Youtube: EWilliams2011
Dean
Annandale, VA
Youtube: N/A

Letter
Custom-made 3D posters for StephenPlays/Vlog & MalMakes

Mathieu
Quebec
Youtube: MatKakashi

Letter
Strategy guides

Halo 3
Diablo 3
Halo Reach

Max
Hamburg, NY
Youtube: N/A

Letter
Dragon Ball GT Complete Series

Mathew
Richmond Hill, ON
Youtube: N/A

Letter
I Dwuw You Pictu Kitty Mug

Mathew
Kitchener,ON
Youtube: NovauraAutism

Letter
Boxed copy of Shovel Knight (PS4)

Mariela
Philadelphia, PA
Youtube: Buttercupisevil

Letter
Video Games

Naruto Ultimate Ninja Storm 1 (PS3)
Naruto Ultimate Ninja Storm 3 (PS3)
Red Faction: Guerrilla (PS3)
Mafia 2 (PS3)
Kane & Lynch: Dead Men (PS3)

Josh
Winnepeg, MB
Youtube: AntiHeroSora

Letter
3D-printed Mr. Saturn
Perler bead art

1 Up Mushroom, Super Mushroom and Super Star from the Mario series
Emblem of Heartess and Emblem of Nobody from the Kingdom Hearts series

Booster pack of Magic the Gathering: Shadows Over Innistrad
R.O.B Amiibo

John
Antelope Valley, CA
Youtube: N/A

Board games

Pandemic
Agricola
Uncharted Board Game
Bohnanza

To Say Nothing of the Dog novel
Rick And Morty Season One (Blu-Ray)
Erin's letter was supposed to arrive along with the package she sent in last month's mail video.
Mathew (NovauraAutism) and John send packages regulary.
Mariela also sent a package last month.
Ad blocker interference detected!
Wikia is a free-to-use site that makes money from advertising. We have a modified experience for viewers using ad blockers

Wikia is not accessible if you've made further modifications. Remove the custom ad blocker rule(s) and the page will load as expected.