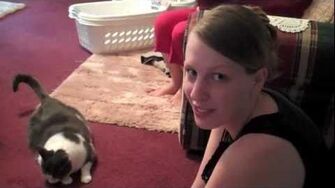 Previous Vlog (Day 607) | Next Vlog (Day 609)
Locations
Edit
Stephen's Parents' House
Furniture Store
Walmart
Tomorrow is the day Stephen & Mal move to Columbia, but first, the hunt for furniture...Wow, Stephen wasn't kidding when he said mattresses are expensive. Also, a preview of Mal's hairstyle for the wedding.
There is an extension to the title of this vlog, as the second part of the title reads, "Really Really Expensive."
Ad blocker interference detected!
Wikia is a free-to-use site that makes money from advertising. We have a modified experience for viewers using ad blockers

Wikia is not accessible if you've made further modifications. Remove the custom ad blocker rule(s) and the page will load as expected.