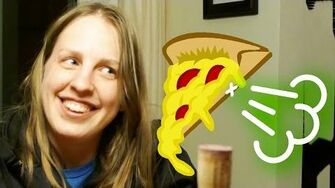 Previous Vlog (Day 2535) | Next Vlog (Day 2537)
Locations
Edit
Milwaukee, WI
Stevens Point
Dogs. Dogs are everywhere. Dogs upon dogs.
Stephen, Mal, Mark, and Rhonda make a drive out to Steven's Point. Dinner is at a Mexican place, and the evening includes a game of "What's Yours Like?" Stephen shows off a few Sega Genesis games he picked up earlier today: Asterix and the Great Rescue, Flashback, and The Humans.
Ad blocker interference detected!
Wikia is a free-to-use site that makes money from advertising. We have a modified experience for viewers using ad blockers

Wikia is not accessible if you've made further modifications. Remove the custom ad blocker rule(s) and the page will load as expected.