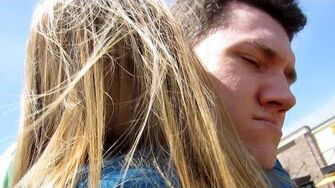 Previous Vlog (Day 1614) | Next Vlog (Day 1616)
Locations
Edit
Stephen and Mal's apartment
Myrtle Beach International Airport
Which Wich?
Stephen picks up Mal from the airport, and they head to Which Wich? for lunch. Stephen briefly discusses wrapping up the Skyrim LP, which has involved using a mod made by Chaz and a slew of other technical hurdles.
Ad blocker interference detected!
Wikia is a free-to-use site that makes money from advertising. We have a modified experience for viewers using ad blockers

Wikia is not accessible if you've made further modifications. Remove the custom ad blocker rule(s) and the page will load as expected.