Previous Vlog (Day 1305) | Next Vlog (Day 1307)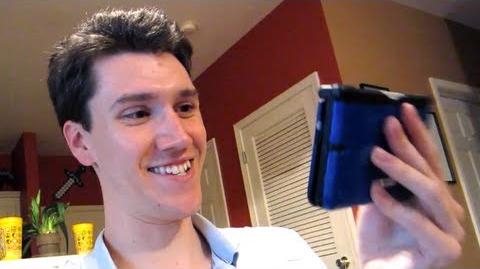 Locations
Edit
Firehouse Subs
Wal-Mart
Stephen and Mal's apartment
Stephen and Mal don't have groceries, so they have lunch at Firehouse on the way to the grocery store. While Mal tries on some clothes at Wal-Mart, Stephen gets her a Nintendo 3DS XL and Animal Crossing. She has been wanting to play the game with her friends for a long time. Stephen surprises her with the console and the game back at the apartment. Later on, Stephen explains that he doesn't plan on getting one for himself since they already have one in the house.
Also, Mal makes pork tenderloin and broccoli rice for dinner. Yummy.
Ad blocker interference detected!
Wikia is a free-to-use site that makes money from advertising. We have a modified experience for viewers using ad blockers

Wikia is not accessible if you've made further modifications. Remove the custom ad blocker rule(s) and the page will load as expected.