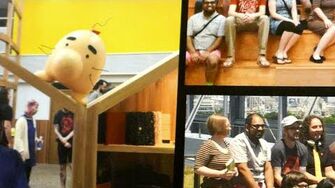 Previous Vlog (Day 2385) | Next Vlog (Day 2387)
Locations
Edit
Georg house
Stephen and Mal's apartment
It's a very wet day, and that calls for tortellini soup from Mama Georg.
Mal also receives her custom-designed photo book in the mail from their recent trip to Japan. She has created matching photo books for her and Stephen's major trips since Ireland, but regrettably didn't take enough photos during their 2014 road trip to warrant making one.
Ad blocker interference detected!
Wikia is a free-to-use site that makes money from advertising. We have a modified experience for viewers using ad blockers

Wikia is not accessible if you've made further modifications. Remove the custom ad blocker rule(s) and the page will load as expected.