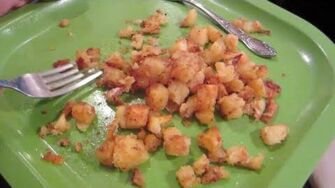 Previous Vlog (Day 1102) | Next Vlog (Day 1104)
Locations
Edit
Stephen and Mal's apartment
Stephen adresses some viewers concern about the mail, and how he and Mal has fallen far behind on opening mail. Although he hasn't come up with a proper solution to the increasing amount of mail they've been getting, he's decided to commece a "Mailathon", where they will try to release a mail video every single day, so that they can finish of the huge pile of letters and packages they have.
Ad blocker interference detected!
Wikia is a free-to-use site that makes money from advertising. We have a modified experience for viewers using ad blockers

Wikia is not accessible if you've made further modifications. Remove the custom ad blocker rule(s) and the page will load as expected.