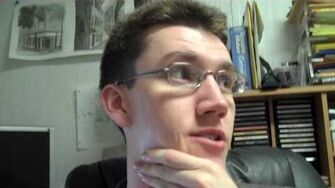 Previous Vlog (Day 218)
|
Next Vlog (Day 221)
Locations
Edit
The vlog begins with Stephen discussing how Rocky is to go home today and the proceeds to show a montage slideshow for Rocky. Stephen then discusses how the Friday Night Magic went.
"Does that ever happen to you guys? When you like something a lot? That happens to me with Magic, Video games, My Cat, and Mallory. I like all of those things a lot. And... cinnamon rolls." - Stephen
Ad blocker interference detected!
Wikia is a free-to-use site that makes money from advertising. We have a modified experience for viewers using ad blockers

Wikia is not accessible if you've made further modifications. Remove the custom ad blocker rule(s) and the page will load as expected.