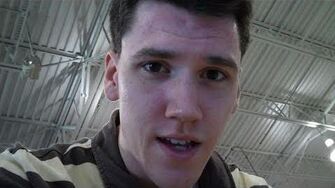 Previous Vlog (Day 484) | Next Vlog (Day 486)
Locations
Edit
Stephen's car
Best Buy
Walmart
Stephen's parents' house
Stephen gets an MRI then gets to try out the Nintendo 3DS at Best Buy. He and Steve stop by Walmart as well.
Stephen spends the rest of the day studying for his Final Cut Pro Certification test tomorrow. He does very well on the practice test, so he has high hopes for tomorrow.
He ends the vlog by talking about the process of getting his MRI.
Ad blocker interference detected!
Wikia is a free-to-use site that makes money from advertising. We have a modified experience for viewers using ad blockers

Wikia is not accessible if you've made further modifications. Remove the custom ad blocker rule(s) and the page will load as expected.