Previous Vlog (Day 1327) | Next Vlog (Day 1329)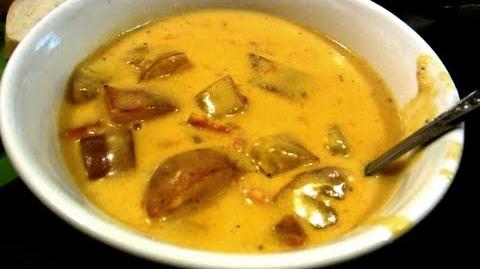 Locations

Edit
Stephen and Mal's apartment
Stephen has spent the day making Memorable Moments because his hard drive is full.  Mal has made potato and cheese soup for dinner.  Stephen talks briefly about his and Mal's ongoing work with logos, then mentions that Looney Tunes is on TV.  He reminisces about the show, and says that he appreciates the Sylvester and Tweety bits and the orchestrations more now that he is older.
The recipe for the soup is found in the description of the original video.
Ad blocker interference detected!
Wikia is a free-to-use site that makes money from advertising. We have a modified experience for viewers using ad blockers

Wikia is not accessible if you've made further modifications. Remove the custom ad blocker rule(s) and the page will load as expected.