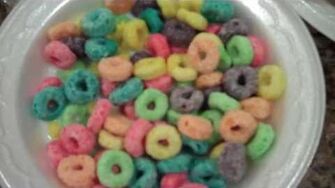 Previous Vlog (Day 263)
|
Next Vlog (Day 265)
Locations
Edit
Florida hotel
Festival Bay Mall
Olive Garden
The vlog begins with Stephen, Mallory, and Stephen's parents having to listen to a presentation in exchange for free breakfast. They go to the gift room afterwards and get free 2-day passes to Universal Studios for sitting through the presentation. They go "chillax" at the pool, play some mini-golf, then head to a free barbecue. However, the barbecue doesn't have enough food, so they go to the Festival Bay Mall, which is where Stephen met his first internet friend in the summer of 2006. Unfortunately, the mall is closed, so instead they go to Olive Garden for dinner.
Stephen: "That's pretty much my entire life is looking forward to food."
The music "victory music" that Stephen puts in is the Victory Theme from Final Fantasy.
Ad blocker interference detected!
Wikia is a free-to-use site that makes money from advertising. We have a modified experience for viewers using ad blockers

Wikia is not accessible if you've made further modifications. Remove the custom ad blocker rule(s) and the page will load as expected.