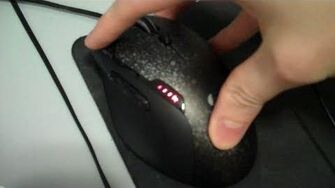 Previous Vlog (Day 532) | Next Vlog (Day 534)
Locations
Edit
Stephen's dorm
McDonald's
Stephen wakes up to find a notes that reads,
Real American,
If you're awake and I'm not, please wake me up.
Thanks, Build Master
Stephen explains that he has been listening to the song "I am a Real American" by Rick Derringer and refers to himself as the "Build Master". They stop by McDonald's and Stephen finds out that they have side salads.
Later, Stephen gives a brief review of the Logitech G500 mouse. One neat feature, especially for gamers, is the built-in adjustable sensitivity. The mouse is also larger than his previous one, which makes it fit better in his hand. He asks the viewers what their experiences with computer mice is.
He also announces that he has created an LP schedule to let people see when episodes will debut.
Ad blocker interference detected!
Wikia is a free-to-use site that makes money from advertising. We have a modified experience for viewers using ad blockers

Wikia is not accessible if you've made further modifications. Remove the custom ad blocker rule(s) and the page will load as expected.