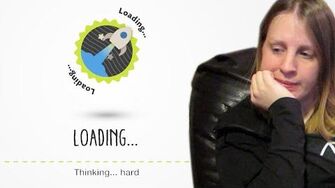 Previous Vlog (Day 1873) | Next Vlog (Day 1875)
Locations
Edit
Walmart
Stephen's car
Stephen and Mal's apartment
Stephen and Mal start recording LittleBigPlanet 3, and give their preliminary thoughts on the game. There seems to be a ton of loading everywhere, and the difficulty spikes very early on compared to its predecessor.
Ad blocker interference detected!
Wikia is a free-to-use site that makes money from advertising. We have a modified experience for viewers using ad blockers

Wikia is not accessible if you've made further modifications. Remove the custom ad blocker rule(s) and the page will load as expected.