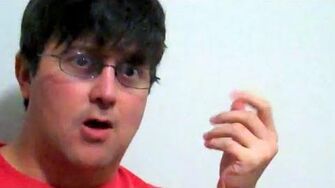 Previous Vlog (Day 298) | Next Vlog (Day 300)
Locations
Edit
Stephen and his friends are watching a show on little people. On Animal Planet. Alex points out that that seems very inappropriate. Also, Nick is here to visit!
Later on, Stephen finishes playing Dead Rising 2: Case Zero, then continues to play more games.
Ad blocker interference detected!
Wikia is a free-to-use site that makes money from advertising. We have a modified experience for viewers using ad blockers

Wikia is not accessible if you've made further modifications. Remove the custom ad blocker rule(s) and the page will load as expected.