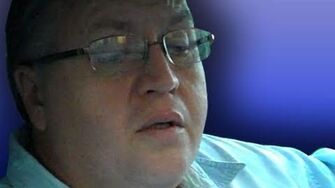 Previous Vlog (Day 373) | Next Vlog (Day 375)
Locations
Edit
Stephen's parents' house
Stephen's car
Costco
Stephen heads back to the optometrist since he can't see properly with his contacts. While in the car, Stephen explains that Steve is playing mobile Family Guy game in which you play as Brian running away from Stewie.
He spends the rest of the night changing some things on The Nutcracker. To end the vlog, Stephen announces that Dan has released the first episode of The Art School.
Ad blocker interference detected!
Wikia is a free-to-use site that makes money from advertising. We have a modified experience for viewers using ad blockers

Wikia is not accessible if you've made further modifications. Remove the custom ad blocker rule(s) and the page will load as expected.