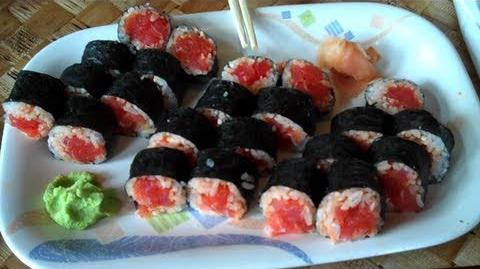 Previous Vlog (Day 605) | Next Vlog (Day 607)
Locations
Edit
Stephen's Home
Stephen's Car
Isla Morada
Myrtle Beach Mall
Walmart
Stephen and Mallory go to Isla Morada to meet with with Justin, Laura, Jarrett, and Annie and eat sushi. The group then goes to the Mustang Meet at the Myrtle Beach Mall. Stephen and Mallory go to Walmart to look at furniture.
Back home, they receive a letter from Jess and discover a package full of Jones Soda that have their faces on them. They soon learn that these Jones Soda bottles were sent by Dan. Stephen ends the Vlog by talking about Daily Pack and how quickly his life is moving.
The Vlog day's title is a reference to Day 242, which received a lot of negative comments and dislikes because some of the people that were called "douchers", Mustang owners, watched the video to see coverage of the Ford Mustang car show.
Ad blocker interference detected!
Wikia is a free-to-use site that makes money from advertising. We have a modified experience for viewers using ad blockers

Wikia is not accessible if you've made further modifications. Remove the custom ad blocker rule(s) and the page will load as expected.