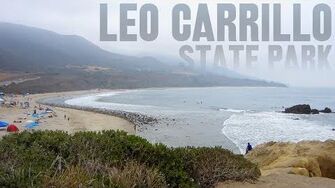 Previous Vlog (Day 1682) | Next Vlog (Day 1684)
Locations
Edit
Alex's car
Lily's Cafe
Leo Carrillo State Park
Alex's apartment
SteamPunk
It's independence day, so Stephen, Mal, Alex, and Hayley take a trip out to Leo Carrillo State Park. Stephen gets a bunch of cool underwater shots in the tide pools with the GoPro. As has become very common on this trip, they continue pointing out things in the city that look similar to Grand Theft Auto V. They finish the day with some Chinese delivery and card games.
Ad blocker interference detected!
Wikia is a free-to-use site that makes money from advertising. We have a modified experience for viewers using ad blockers

Wikia is not accessible if you've made further modifications. Remove the custom ad blocker rule(s) and the page will load as expected.