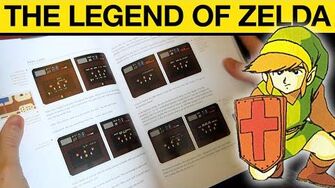 Previous Vlog (Day 2268) | Next Vlog (Day 2270)
Locations
Edit
Stephen and Mal's apartment
Stephen gives a review of a new Legend of Zelda book by the people over at Legends of Localization. The book goes over differences between the Japanese and North American versions of the games, but also delves into a lot more information surrounding the series, including board games and differences in consoles. Long story short, it's very cool and you should get it if you're a Legend of Zelda fan.
Ad blocker interference detected!
Wikia is a free-to-use site that makes money from advertising. We have a modified experience for viewers using ad blockers

Wikia is not accessible if you've made further modifications. Remove the custom ad blocker rule(s) and the page will load as expected.