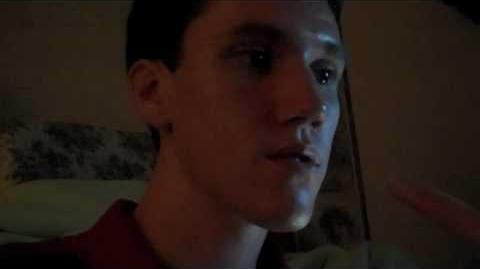 Previous Vlog (Day 277) | Next Vlog (Day 279)
Locations
Edit
Mallory's Car
Fresh Apples Orchard
Festival Foods Supermarket
Waverly Beach
Mallory's Mother's House
Today is Stephen's last day in Wisconsin, and his last day with Mallory for about four months, or until Christmas. However, it isn't going to stop them from having a fun filled day. Stephen and Mallory start off by going to an apple orchard to get two bags of zestar apples, which Mallory plans to give her father one of the bags. They then head to Festival Foods to get some cheese curds for Stephen to bring home to his parents, who have had them before. Later, Stephen and Mallory meet with Karley and have dinner at Waverly Beach, before returning to the house to watch Naked Gun. After some fumbling, Stephen ends the day by letting us know that his flight leaves at around 6 AM, and he needs to be at the airport by around 5 AM. He has to wake up at around 4 AM, so Stephen and Mallory go to bed.
Stephen wasn't upset in this video, but he and Mallory get very sad the following morning.
Mallory: "Mine is honey crisp!"

Stephen: "I said of those three!"
Ad blocker interference detected!
Wikia is a free-to-use site that makes money from advertising. We have a modified experience for viewers using ad blockers

Wikia is not accessible if you've made further modifications. Remove the custom ad blocker rule(s) and the page will load as expected.