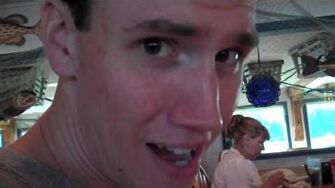 Previous Vlog (Day 269)
|
Next Vlog (Day 271)
Locations
Edit
The beach
Seafare
The Hibiscus Spa
Stephen's parent's house
Stephen and Mallory spend their day at the beach because Mallory is leaving tomorrow for Wisconsin. After their time at the beach, they go to Seafare where they eat lunch (Stephen eats four crabs). They go to the spa where Debra works, then return home where Stephen talks about packing for Wisconsin.
Ad blocker interference detected!
Wikia is a free-to-use site that makes money from advertising. We have a modified experience for viewers using ad blockers

Wikia is not accessible if you've made further modifications. Remove the custom ad blocker rule(s) and the page will load as expected.