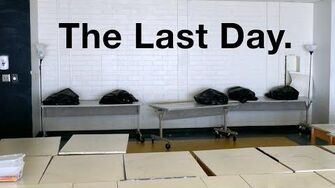 Previous Vlog (Day 2383) | Next Vlog (Day 2385)
Locations
Edit
Mal's classroom
Georg house
Stephen and Mal's apartment
It's summer today, so Stephen and Mal completely clean out Mal's classroom (and eat Chick-Fil-A for both breakfast and lunch). They end up having to leave some small appliances at Stephen's parents' house due to a lack of space back at the apartment.
Of note, chocolate matcha Pocky is the best Pocky.
Ad blocker interference detected!
Wikia is a free-to-use site that makes money from advertising. We have a modified experience for viewers using ad blockers

Wikia is not accessible if you've made further modifications. Remove the custom ad blocker rule(s) and the page will load as expected.