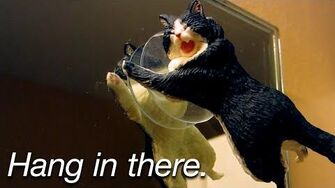 Previous Vlog (Day 1949) | Next Vlog (Day 1951)
Locations
Edit
Stephen's car
Stephen and Mal's apartment
Stephen and Mal start their day off at Sonic, which is no longer on fire.
Stephen and his friends spent a lot of the day working on GTA Online, which proves to be incredibly difficult due to weird game mechanics and Dan's lousy internet.
In other news, Stephen and Mal have been booking their flights and hotels for their (extensive) travels this summer.
Ad blocker interference detected!
Wikia is a free-to-use site that makes money from advertising. We have a modified experience for viewers using ad blockers

Wikia is not accessible if you've made further modifications. Remove the custom ad blocker rule(s) and the page will load as expected.