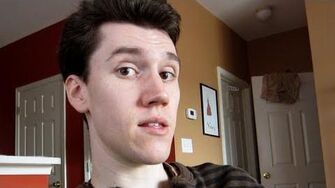 Previous Vlog (Day 1164) | Next Vlog (Day 1166)
Locations
Edit
Stephen and Mal's apartment
Since Stephen got his new computer a few months ago, it has been experiencing random crashes. After some help from people on the Hackintosh forums, Stephen discovered that downloading CUDA drivers from NVIDIA might help. Turns out, it works! Huzzah!
A few days later, Stephen learned that CUDA didn't actually fix his computer entirely.
Ad blocker interference detected!
Wikia is a free-to-use site that makes money from advertising. We have a modified experience for viewers using ad blockers

Wikia is not accessible if you've made further modifications. Remove the custom ad blocker rule(s) and the page will load as expected.