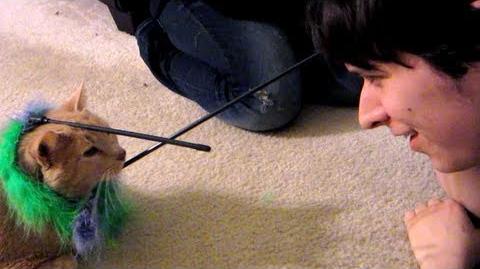 Previous Vlog (Day 1151)
|
Next Vlog (Day 1153)
Locations
Edit
After talking about a cat on a fridge and that Emile reached 500,000 subscribers on Youtube and 6000 StreetPass Tags on his 3DS, Stephen and the gang start playing games including Xenoblade, Super Smash Bros. Brawl and Settlers of Catan (Masae Wins). They then head over to Applebee's for dinner, which is followed by Emile jousting with his cat, Teddy.
Ad blocker interference detected!
Wikia is a free-to-use site that makes money from advertising. We have a modified experience for viewers using ad blockers

Wikia is not accessible if you've made further modifications. Remove the custom ad blocker rule(s) and the page will load as expected.