Previous Vlog (Day 1511) | Next Vlog (Day 1513)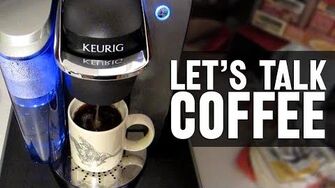 Locations
Edit
Stephen and Mal's Apartment
Stephen discusses his appreciation for his new Keurig coffee machine. He never really liked coffee until around college. He says that he prefers coffee with sugar, but is ambivalent about putting in cream. His routine is usually drinking one cup in the morning, then one cup at night (he doesn't seem to be affected by the caffeine). In short, he's really happy with his Keurig, and he asks the audience about their experiences with coffee.
Ad blocker interference detected!
Wikia is a free-to-use site that makes money from advertising. We have a modified experience for viewers using ad blockers

Wikia is not accessible if you've made further modifications. Remove the custom ad blocker rule(s) and the page will load as expected.