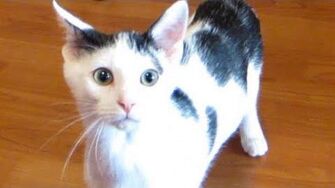 Previous Vlog (Day 1028) | Next Vlog (Day 1030)
Locations
Edit
Stephen and Mal's apartment
The vlog begins with Stephen playing with the cats using a measuring tape. Kepler has been a little better today than yesterday, but he often doesn't leave Sagan alone when he doesn't want to play. Stephen also mentions that Kepler went on a bit of a rampage around the house yesterday on account of somehow getting feces on his eye.
On top of the kittens, Stephen is getting a bit stressed with work since they are recording and releasing LP episodes the day before they come out.
Ad blocker interference detected!
Wikia is a free-to-use site that makes money from advertising. We have a modified experience for viewers using ad blockers

Wikia is not accessible if you've made further modifications. Remove the custom ad blocker rule(s) and the page will load as expected.