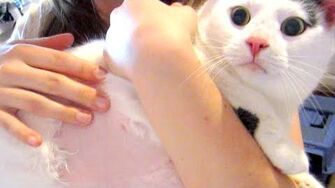 Previous Vlog (Day 2312) | Next Vlog (Day 2314)
Locations
Edit
Stephen and Mal's apartment
Kepler needs to get an ultrasound to get his heart murmur checked out, which means that his torso needs to be shaved. No need to worry - his heart murmur shouldn't impact his life in any major way and his hair will grow back in a few months.
Ad blocker interference detected!
Wikia is a free-to-use site that makes money from advertising. We have a modified experience for viewers using ad blockers

Wikia is not accessible if you've made further modifications. Remove the custom ad blocker rule(s) and the page will load as expected.