Previous Vlog (Day 1306) | Next Vlog (Day 1308)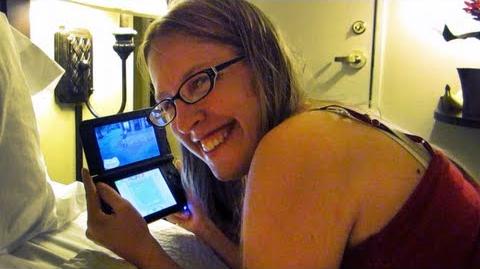 Locations
Edit
Stephen and Mal's apartment
Charleston, SC

Flea Market
Jason's Deli
A hotel
A pizza restaurant
Stephen, Mal, Debra, and Steve head down to Charleston for two days. This is a big deal for the cats, since they will be completely on their own for over 24 hours, so Stephen gives them extra food and water. He also hooks up the Xbox camera to the computer so he can check on them. He may or may not be a crazy cat owner.
When they get to Charleston, they spend some time at the flea market, but it's very hot and the prices are ridiculously high for games. They pick up a few game-related items. Stephen also notes the existence of a cash-for-gold express with a drive-thru. They have lunch at Jason's Deli, then stop by a few game shops.
At the hotel, Stephen says that Mal getting a 3DS has prompted Dan, Thomas, and Alex to all buy the console as well. (Stephen said that he would get one if Alex did, knowing that he wouldn't. Except he did. So Stephen now needs to get one.) They try to go to another game store, have dinner at a pizza place, then head back to their hotel. Stephen mentions that in college, when they were still in a long-distance relationship, he and Mal played Animal Crossing: Wild World on their DS's a lot, so the game and the console has sentimental value to them. This convinces Stephen to get a 3DS.
Ad blocker interference detected!
Wikia is a free-to-use site that makes money from advertising. We have a modified experience for viewers using ad blockers

Wikia is not accessible if you've made further modifications. Remove the custom ad blocker rule(s) and the page will load as expected.