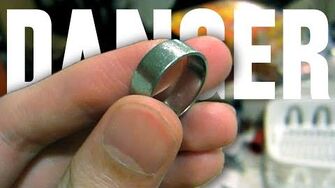 Previous Vlog (Day 2108) | Next Vlog (Day 2110)
Locations
Edit
Stephen and Mal's apartment
Mal woke up from a nap this afternoon... covered in blood. She was pretty tired after work and went to bed without taking off her wedding ring. Evidently, at some point in her nap she brought her hand up to her face and cut the bridge of her nose.
Stephen talks about some of the injuries he's had with his ring. His ring is has no studs or stones, but does have sharp edges - he sometimes cuts himself when his ring gets caught on something.
Ad blocker interference detected!
Wikia is a free-to-use site that makes money from advertising. We have a modified experience for viewers using ad blockers

Wikia is not accessible if you've made further modifications. Remove the custom ad blocker rule(s) and the page will load as expected.