Previous Vlog (Day 1446) | Next Vlog (Day 1448)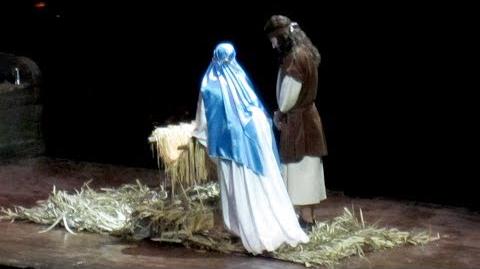 Locations
Edit
Stephen and Mal's apartment
Chris' Pizza
Pirate's Voyage
Stephen's parents' house
Stephen, Mal, Dan, and Alex start out the day at Chris' for lunch.  Dan heads back home, then the group are joined by Stephen's parents at Pirate's Voyage.  This time around, the show is Christmas-themed, with pirates, and Jesus is born on a pirate ship.  It's very random and scattered. Stephen believes it is the best show he has seen in his life.  They go to Stephen's parents' house to play Uno and eat cookies.  They play some video games back at the apartment.
Stephen (as Sagan): "Ooh, I see catnip. *Sagan grabs Mal's arm* GIVE IT TO ME AND I'LL KILL YOU."
Ad blocker interference detected!
Wikia is a free-to-use site that makes money from advertising. We have a modified experience for viewers using ad blockers

Wikia is not accessible if you've made further modifications. Remove the custom ad blocker rule(s) and the page will load as expected.