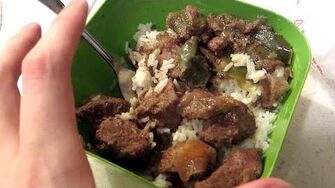 Previous Vlog (Day 1875) | Next Vlog (Day 1877)
Locations
Edit
Stephen and Mal's apartment
Stephen and Mal have been doing a lot more of their grocery shopping at Publix since their produce is infinitely better than the produce at Walmart. Today, they try out some prepackaged jerk pork shoulder from the store.
In other news, Stephen has been getting very far ahead in Let's Plays, which has allowed him to catch up on vlogs as well.
Ad blocker interference detected!
Wikia is a free-to-use site that makes money from advertising. We have a modified experience for viewers using ad blockers

Wikia is not accessible if you've made further modifications. Remove the custom ad blocker rule(s) and the page will load as expected.