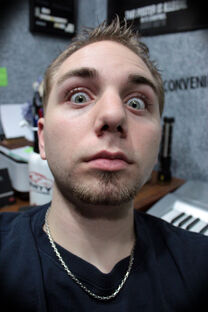 Jeremy is the best character in the entire vlog! He doesn't show up in every video, but that is just because if he did then his super awesomeness would cause the vlog to tear a hole in the space time continuum and destroy life in this universe as we know it. Jeremy understands this fundamental fact of the universe and chooses to remain far from Stephen for the greater portion of the vlog shooting.*
*All self-proclaimed.
*No it's not!
Jeremy currently plays GTA Online with Stephen and the gang.
Ad blocker interference detected!
Wikia is a free-to-use site that makes money from advertising. We have a modified experience for viewers using ad blockers

Wikia is not accessible if you've made further modifications. Remove the custom ad blocker rule(s) and the page will load as expected.