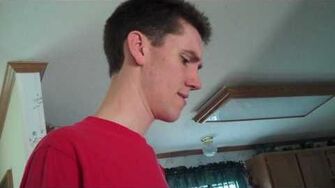 Previous Vlog (Day 226)
|
Next Vlog (Day 228)
Locations
Edit
Stephen's Parent's House
Stephen's Car
The vlog begins with Stephen discussing the day and the invitation to the wedding of Kris and Ian he got in the mail. Unfortunately, he would be in Tennessee the day of the wedding, so he could not attend. Stephen and Mallory then went to get the T2i. When they get the T2i, Mallory proceeds to take her first picture, which is of Stephen. They meet Austin and Jeremy at Friday Night Magic, which Stephen wins.
Ad blocker interference detected!
Wikia is a free-to-use site that makes money from advertising. We have a modified experience for viewers using ad blockers

Wikia is not accessible if you've made further modifications. Remove the custom ad blocker rule(s) and the page will load as expected.