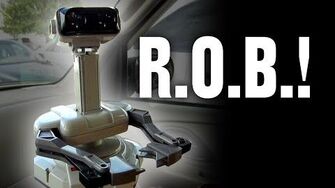 Previous Vlog (Day 1746) | Next Vlog (Day 1748)
Locations
Edit
Stephen's car
McAlister's Deli
Stephen and Mal's apartment
Stephen heads out to South Carolina's Largest Garage Sale today without Mal, and comes up empty-handed. To redeem himself (sort of), he and Mal trade in a bunch of N64 games at Player's Choice for some new games and a R.O.B.! They also pick up a folding table from Costco in order to prepare for future Pathfinder games.
Ad blocker interference detected!
Wikia is a free-to-use site that makes money from advertising. We have a modified experience for viewers using ad blockers

Wikia is not accessible if you've made further modifications. Remove the custom ad blocker rule(s) and the page will load as expected.