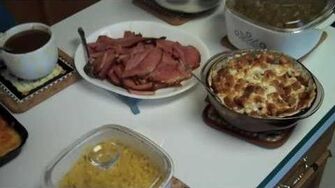 Previous Vlog (Day 365) | Next Vlog (Day 367)
Locations
Edit
Stephen's parents' house
A shopping mall
Stephen finishes editing The Nutcracker, and it's thanksgiving! He asks the audience to leave three things they are thankful for and one thing they aren't thankful for in the comments.
Austin and Jarrett come over to play some games. Later, they decide to line up for Black Friday sales.
Jarrett: "Can you turn the A/C on? I'm hotter than a whore in church right now."
Ad blocker interference detected!
Wikia is a free-to-use site that makes money from advertising. We have a modified experience for viewers using ad blockers

Wikia is not accessible if you've made further modifications. Remove the custom ad blocker rule(s) and the page will load as expected.