Previous Vlog (Day 567) | Next Vlog (Day 569)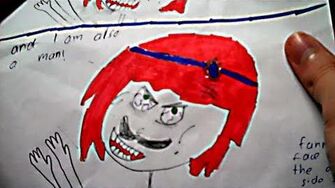 Stephen starts by saying that his dad cleaned both of their cars (Mallory says that the cars are showroom clean). They run some errands at the post office and some other places. With regards to work, Stephen says that when Mallory gets a job in a town, he will also find a job in that area. He also says that he is excited about the potential of working at home, since most video editors do that. Stephen also talks about another channel that he is planning to debut soon. He is vague about the details, but it will have to do with Magic: The Gathering and other trading card games. To finish the day Stephen reads a letter from PirateTinMan in Ireland. Mr. Dyslexic Heart Bear thanks the sender for the letter.
The mystery channel eventually becomes Daily Pack.
Ad blocker interference detected!
Wikia is a free-to-use site that makes money from advertising. We have a modified experience for viewers using ad blockers

Wikia is not accessible if you've made further modifications. Remove the custom ad blocker rule(s) and the page will load as expected.