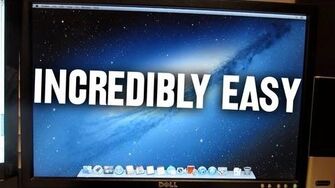 Previous Vlog (Day 1039) | Next Vlog (Day 1041)
Locations
Edit
Stephen and Mal's apartment
Mal plays with the kittens using a feather they bought a the pet store earlier today. Stephen shows off his purchases from Player's Choice: Nights into Dreams... (SAT) and Streets of Rage 2 (GEN). They both go to Stephen's parents' house for dinner.
Afterwards, Stephen tries to get Hackintosh up and running on his new computer. He somehow manages to get the computer fully functional in about 40 minutes (compared to several days back in 2009). He will spend the next few days gradually making the transition to working exclusively on this new computer.
Ad blocker interference detected!
Wikia is a free-to-use site that makes money from advertising. We have a modified experience for viewers using ad blockers

Wikia is not accessible if you've made further modifications. Remove the custom ad blocker rule(s) and the page will load as expected.