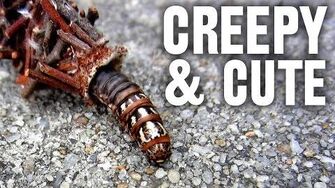 Previous Vlog (Day 1616) | Next Vlog (Day 1618)
Locations
Edit
Stephen and Mal's apartment
Stephen sits on his porch for a while since it's finally nice out. The plants are doing well, and there's pollen all over the place. Earlier today, Stephen slept through all of his alarms and woke up at 3:30 PM (after going to bed at 9:30 AM). He spent the majority of the previous night working on Skyrim, which is particularly taxing. He also films a mystery bug (later confirmed to be a bagworm by the audience).
While at dinner with his parents, Stephen films some of the food for a montage, but decides to include the audio after Mal wolfs down her eggs in no time flat.
Ad blocker interference detected!
Wikia is a free-to-use site that makes money from advertising. We have a modified experience for viewers using ad blockers

Wikia is not accessible if you've made further modifications. Remove the custom ad blocker rule(s) and the page will load as expected.