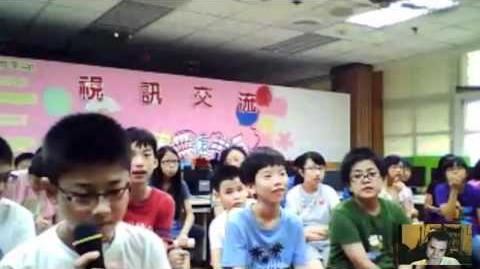 Previous Vlog (Day 889) | Next Vlog (Day 891)
Locations
Edit
Stephen's apartment
Taiwanese Middle School
Stephen returns to talk to the students Taiwanese Middle School. He played a guessing game, using words suggested by Stephenites, where the students asked him questions and tried to figure out the word he was thinking of so that they could practice their English. Stephen also announces that Alex, Dan, Mallory, and himself are going to PAX Prime, but the 3-day passes have sold out.
This is the second time that Stephen has had a video chat with Taiwanese students; the first time was on Day 701. The first time Stephen did this it was for a teacher named Simon who studied in the University of South Carolina, had seen Stephen's vlog, and asked Stephen to talk to his students.
Ad blocker interference detected!
Wikia is a free-to-use site that makes money from advertising. We have a modified experience for viewers using ad blockers

Wikia is not accessible if you've made further modifications. Remove the custom ad blocker rule(s) and the page will load as expected.