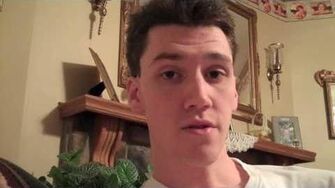 Previous Vlog (Day 483) | Next Vlog (Day 485)
Locations
Edit
Stephen gets a haircut and spends most of the day studying for his Final Cut Pro Certification exam that is coming up in a few days. He also gets some green apple Jones soda from his mother.
Unfortunately, the internet at his parents' house is pretty unreliable: nine hours into an upload the internet cut out, so Stephen had to restart the upload from the beginning.
Ad blocker interference detected!
Wikia is a free-to-use site that makes money from advertising. We have a modified experience for viewers using ad blockers

Wikia is not accessible if you've made further modifications. Remove the custom ad blocker rule(s) and the page will load as expected.