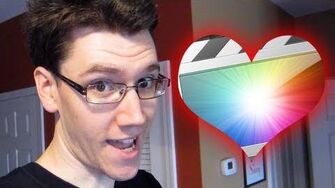 Previous Vlog (Day 1255) | Next Vlog (Day 1257)
FCPX Tutorial: Export Videos Faster (Using Compressor)
Locations
Edit
Stephen and Mal's apartment
Stephen had a very late night last night after recording the Demo Fridays for Hidden in Plain Sight. He ran into a lot of problems with Final Cut Pro X, so his day starts very late today (around 5 PM). Despite this, he still believes that FCPX is one of the best editors out on the market.
Ad blocker interference detected!
Wikia is a free-to-use site that makes money from advertising. We have a modified experience for viewers using ad blockers

Wikia is not accessible if you've made further modifications. Remove the custom ad blocker rule(s) and the page will load as expected.