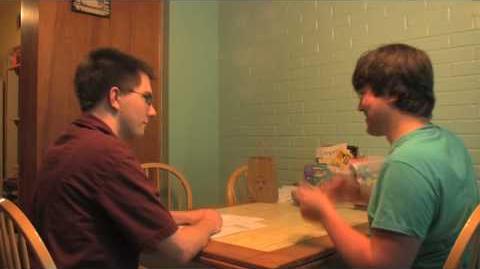 Previous Vlog (Day 171) | Next Vlog (Day 173)
Locations
Edit
Stephen records his movie, and he explains the problems he, Dan, and Alex came across in the making of his film. Then they eat Celebration Pizza, Stephen gets a letter from Sarah which includes a signed Magic: The Gathering card, Dan and Alex argue about unicorns, and Stephen gets a new can opener.
Ad blocker interference detected!
Wikia is a free-to-use site that makes money from advertising. We have a modified experience for viewers using ad blockers

Wikia is not accessible if you've made further modifications. Remove the custom ad blocker rule(s) and the page will load as expected.