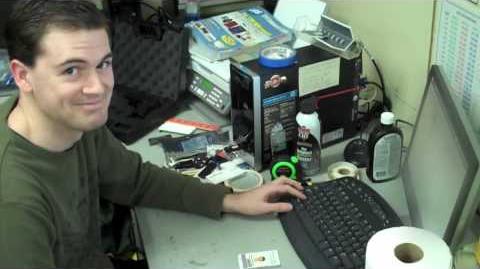 Previous Vlog (Day 111) | Next Vlog (Day 113)
Locations
Edit
Stephen's family home
Stephen's car
Justin's House
Chick-Fil-A
Toys-R-Us
Stephen watches Rocko eat, and says he woke up too late to go to the DMV. He hangs out with Justin, they eat at Chick-Fil-A and look at terrible kids' movies at Toys 'R Us.
At home, Debra has cooked home made macaroni and cheese. She and Steve watch American Idol and play with Rocko. Stephen turns in early so that he can get up in time to go to the DMV tomorrow. Mallory is coming in just a couple of days.
The title: at Chick-Fil-A, Stephen was talking about how he loves ranch dressing.
Ad blocker interference detected!
Wikia is a free-to-use site that makes money from advertising. We have a modified experience for viewers using ad blockers

Wikia is not accessible if you've made further modifications. Remove the custom ad blocker rule(s) and the page will load as expected.