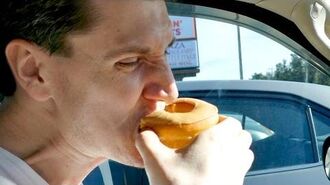 Previous Vlog (Day 2646) | Next Vlog (Day 2648)
Locations
Edit
Dunkin' Donuts carpark
Stephen and Mal's house
Stephen didn't actually go to bed, since he had to accompany Mal to the dentist. After that, they get donuts and coffee from Dunkin' Donuts. He also talks about the stuff he had left to do, but concedes that he had to "like, sleep at some point". Stephen takes a 3 hour nap after that, and they order in Domino's pizza for dinner.
12 hours later, Stephen had gotten everything on StephenPlays done, though he hadn't slept since. He spent some time working on Fan Favorites and then decides to work on 2017 vlogs and just start releasing them first.
Ad blocker interference detected!
Wikia is a free-to-use site that makes money from advertising. We have a modified experience for viewers using ad blockers

Wikia is not accessible if you've made further modifications. Remove the custom ad blocker rule(s) and the page will load as expected.